Floral is summer staple! Here's a good idea to go with since you're crochet lover.
These crochet daisies are an adapted version of the Daisy Applique pattern I made a few years ago. The dainty daisy appliques here are made with cotton crochet thread-colorful and summery.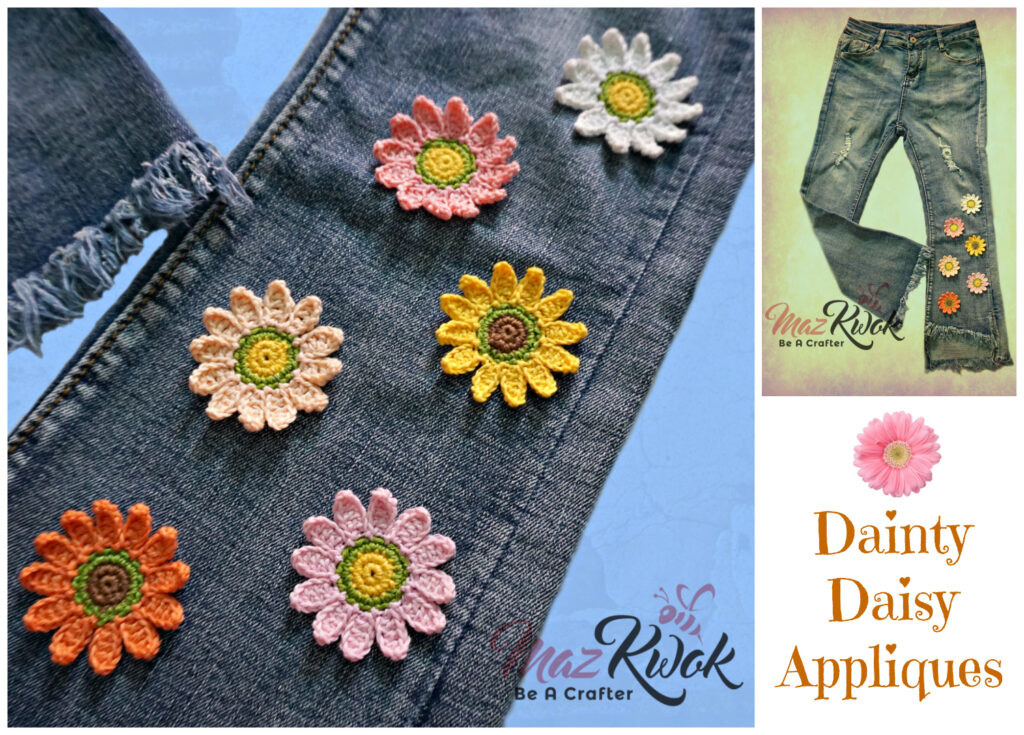 Click here to <3 this pattern on Ravelry
Materials: ( I used )
2mm crochet hook
Cotton crochet thread: yellow, green, white, pink, orange…
Needle
Scissors

Note: You can use any size of crochet hook for this crochet dainty daisy appliques pattern, just choose a yarn type that matches.
Skill level: Intermediate
Daisy:
Pistil: ( work in round, using yellow and green yarn )
Start with yellow or brown yarn,
R1: make a magic ring ( adjustable loop ), crochet 8 sc into ring, total 8 sts, sl into 1st st to join.
R2: ( inc sc in each st ) x 8 times around , total 16 sts, sl into 1st st to join.
Change to green yarn,
R3: ( sc, inc sc in next st ) x 8 times around , total 24 sts, sl into 1st st to join.
Petals: 
Change to white, pink or orange color
Insert hook and join yarn into the 1st stitch of R3 of the pistil part.
*ch6, ( sc into 2nd ch from hook, hdc, dc, dc, hdc ) across, skip next st, sl into 2nd st from 1st chain* repeat** 12 times around ( 12 petals as total ).
Weave in ends.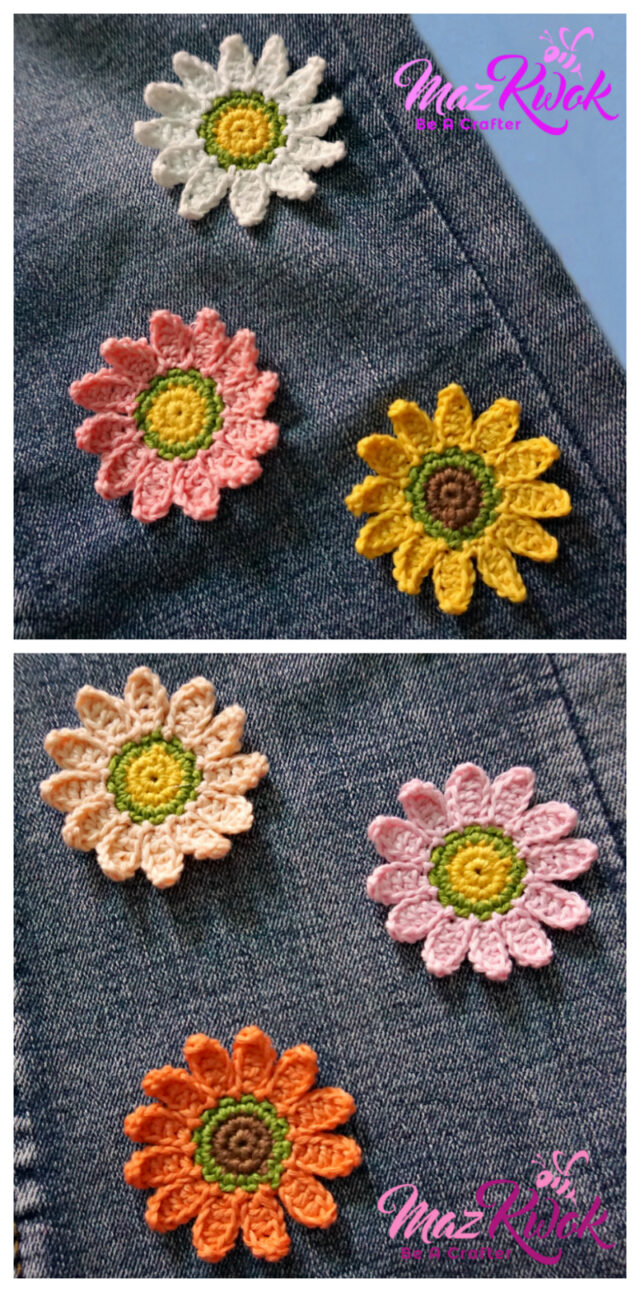 You can get the ad free version with stitches diagram in one instant download pdf on:
( There's an itsy bitsy fee for it, thanks for your support )
Happy crocheting!
Written pattern and photos copyright Maz Kwok 2019. Please do not repost, republish or sell the content or photos as your own. You can sell the items you made from this pattern as long as you use your own pictures and give back proper credit. Please do share this pattern with others by link.  For more info, visit my Copyright page.