Ever wanted to draft your own stylish plus size outfits? Those boho type bat-wing sleeves, made from light and inelastic fabric like cottons or silks that swing around when you move. You can go really loose and sassy in these but still look trendy. Take a look at this plus size sewing pattern xD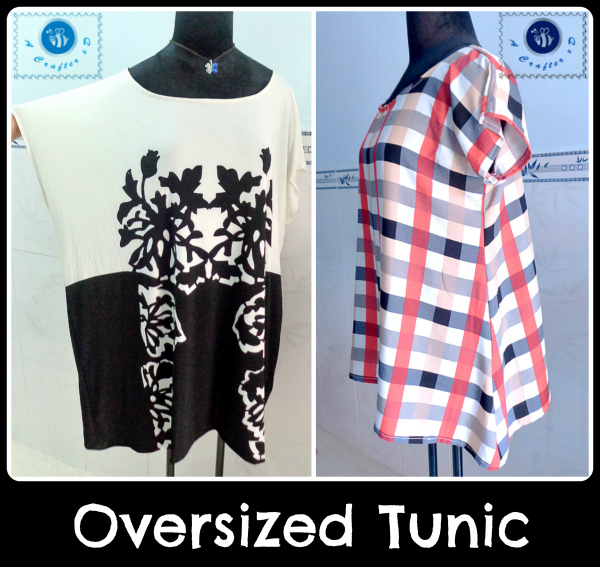 Materials:
Light weight and stiff canvas fabric
Sewing machine
Measuring tape & ruler
Sewing thread & needle
Buttons & pins
Tailor's chalk
Scissors

Note: This sewing pattern is for all-size, take your measurements and draft. You can make a tunic tops or dress with this oversized tunic pattern, just choose your length.
As you decide to make a tunic top, pair it with leggings, skinny jeans, cut-off denim shorts… even narrow pencil skirts would fit. If you're into asymmetrical or handkerchief hem just draft a really wide top ( increase the bottom's width ).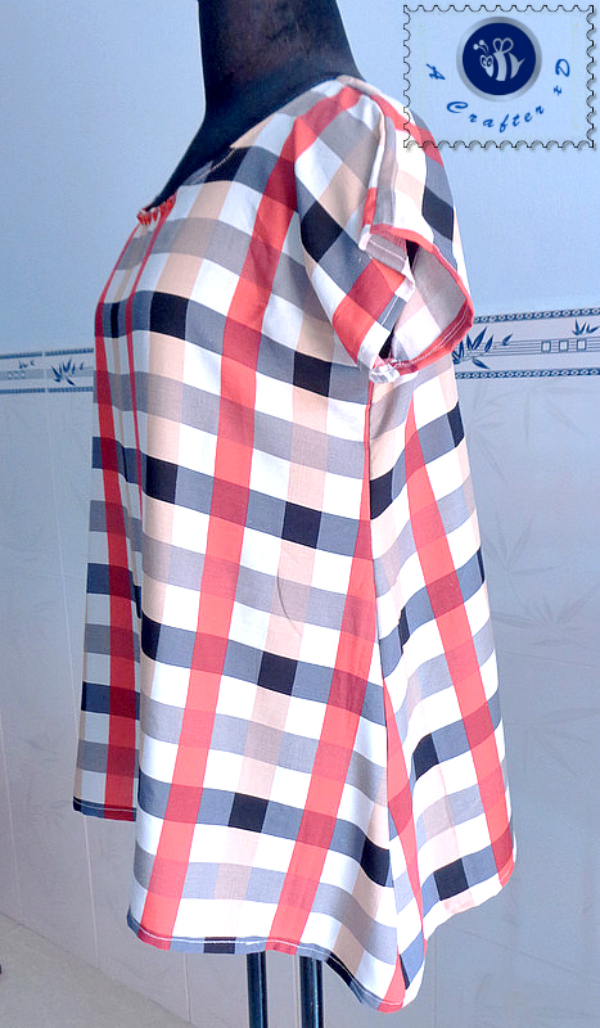 Love to have a plus size tunic dress? Simply increase the length when you draft. Try it with an elastic belt or empire waist style ( I've found out overized oufits with a proper belt, deep neckline and heels look nice on petite plus size )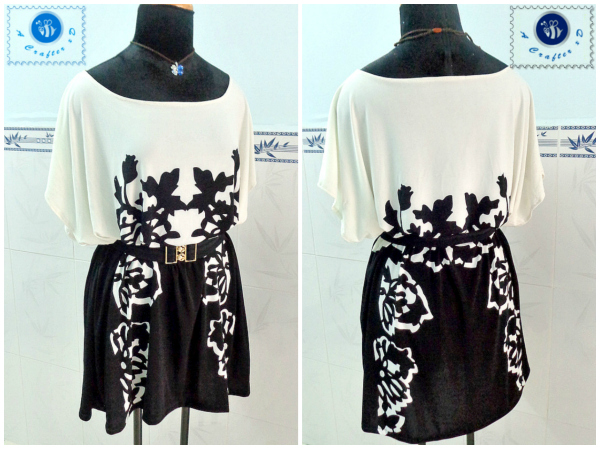 Pattern:
Diagrams: fold your fabric, remember to leave seam allowance.
Front: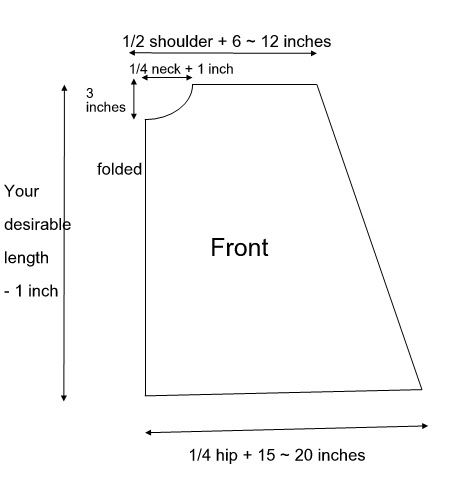 Back: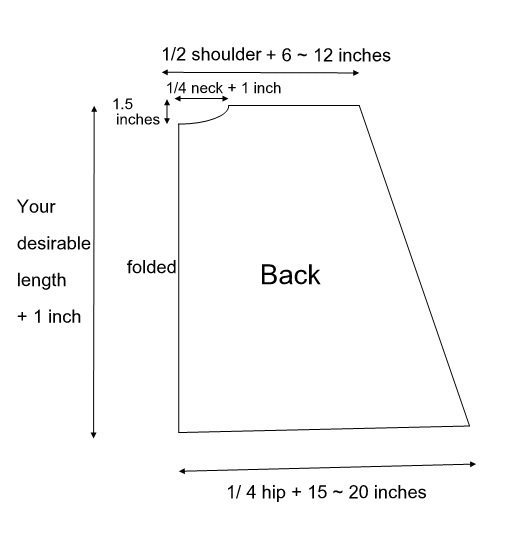 Sewing order:
Use braces or single folded bias for necklines ( check out my tutorial here: http://www.favecrafts.com/blog/fc/sewing-technique-single-fold-bias-binding/ )
From the wrong side:
Sew shoulder lines together.
Sew body lines.
Leave open armholes ( your armpit measurement + 2 inches )
Sew hemlines.
Happy sewing 🙂
Written pattern and photos copyright Maz Kwok 2015. Please do not repost, republish or sell the content or photos as your own. You can sell the items you made from this pattern as long as you use your own pictures and give back proper credit. Please do share this pattern with others by link.  For more info, visit my Copyright page.